That fall feeling is in the air. And with it comes thoughts of pumpkins, corn fields, scarecrows, and crisp apples.
I missed the farmer's market this weekend, but I am going to try my darndest (it's a word...right?) to get there next Saturday. I should make it to at least one before the season is over!
I spent the weekend at home. Playing. Watching movies. Playing some more. I did take the kids swimming, again. Hoping to go at least once more, before it gets to cold. Then we will have to switch locations.
While I was playing, I listed about 10 new items. If you haven't been over to my
Etsy Shop
, you should go take a peek :)
I'll try to post a few items here on my blog as the week goes by. Share them with you that way too.
Here are the
scarecrows
. I made them as line art (digital stamps) and colored. Hoping to print the line art out and color them this week for some new cards.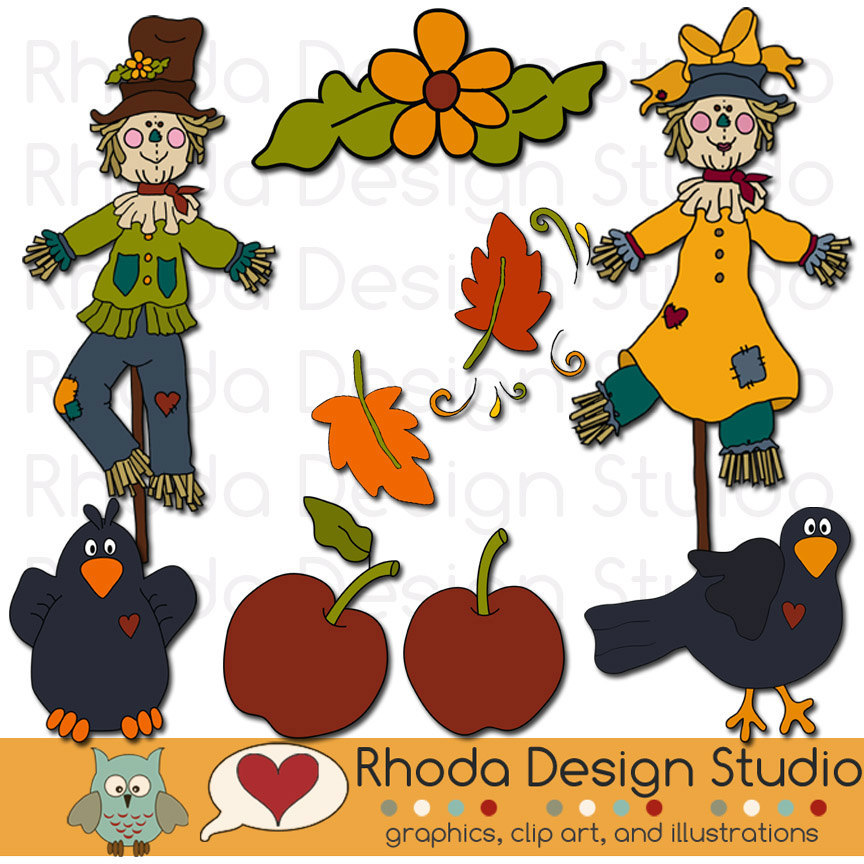 And the
line art version
: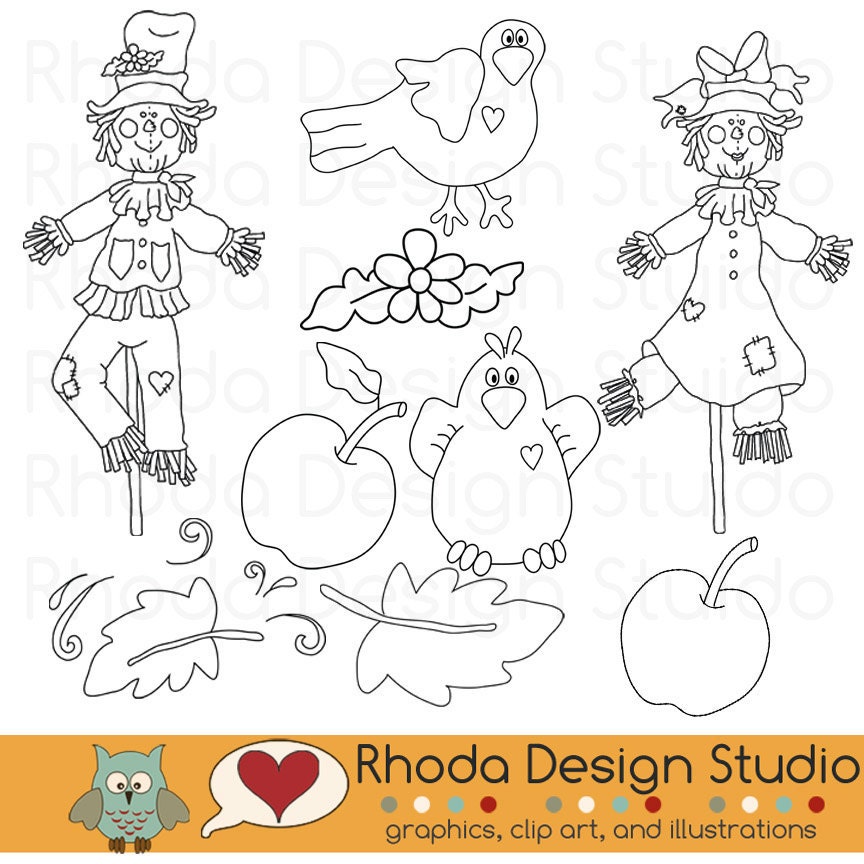 There are also some
super cute owls
. I'm thinking about making them in Halloween colors, and then Christmas colors too. What do you think?
Have a great Monday!
Rhoda