My name and work is in an eBook!!
This is my first big illustration job and it is finally available on Amazon.
There are other versions (including traditional print)...just click on the publisher's name to see their other work.
Also Mae (from Custom Mae'd on Etsy) has created some adorable Holiday Card templates.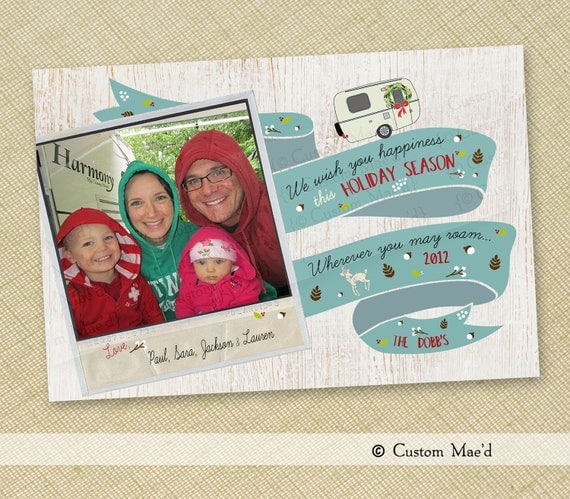 She used one of my camper graphics and then added an adorable wreath, that makes it super festive. You can visit her
shop here
.
:)
Rhoda