Hey!
Just wanted to pop in to show you some fun creations: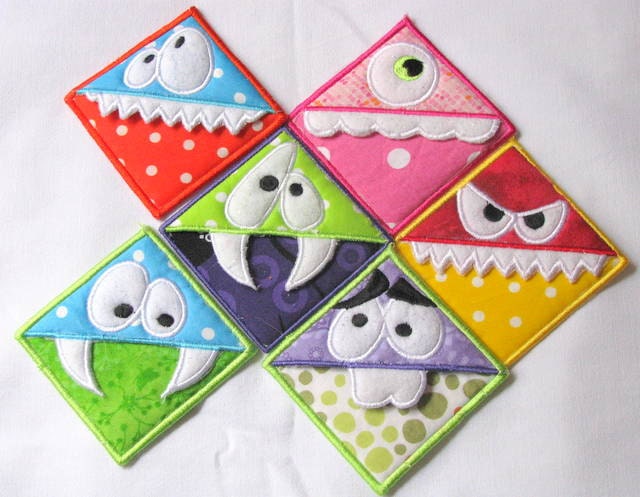 These little cuties were made with my Monster Bookmark Corners. She created them out of fabric and then embroidered the edges and details.
Absolutely love these creatures, and they will last so much longer than paper. All the more time to chew on the corner of your book!!
You can find them here:
KCDezines
They are available in the 6 pack, or you can buy them individually :)
Enjoy!
Rhoda